A disrupting offer
We propose a complete set of eServices in a single solution, YCity, which is the future of eGovernment solutions already available!



The unicity of YCity results from
the experience of YPOK and expertise in local governement business
a complete tranversal view of processus
the integration of all users' needs : citizens, associations, firms, but also municipality employees and managers
the possibility to cover main businesses of municipalities, but alos beyond municipalities.
For the municipality it means efficiency of processes, satisfactions of employees and of customers, independance.
Disrupting in its functionning, but also in its technical choices, YCity guarantees satisfactions and costs reduction, from a very short term to a very long one.
Some variants,YPolice, YParc, YPve, YGRC, YEnfance, YMonetic, are parts of this solution, with eServices focussed on some business functions.
Some technical principles
Our technical choices are obvious : all our products are Full Web open source software.
Why choosing Open Source
Since its creation in 2001, YPOK made the choice for open source in each domains :
Software: All products we are editing are based on Open Source frameworks and are themselves under the Open Source regulation. This choice guarantees the product to last and evoluate better than based on proprietaries technologies.
Specif development : Our fews  on demand' devs are also based on standard open source components.
Integration : Solutions we are integrating (GED, CMS, colaborative work) are mainly under CPAL  licencing.
Hosting : all technical components are mostly open source.
Using Opne Sources components enable to benefit from user's communuity much larger and active than in proprietary word.
Choosing Open Source gaurantees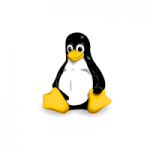 Openess and interoperability for respecting standards
Costs controls, on licences costs but also on global IS maintenance costs
Durability thanks to availability of code and possibility to create add-ons
Support and improvements from a wide and reactive community of user
Independance towards the editor
Why choosing Full Web
Mobility : the solution can be used at any time, on any type of device, with a single Internet access. This ease mobility, teleworking…
Secured centralised data : centralisation of storage, with a high level of IS security guaranteed by YPOK. 
Costs reduction : the cost of the infastructure is dramatically reduced – no need of servers nor server monitoring, no specific need for employees working sations….
Performance : technical constraints for municipality-and its customers- is limited to ensure a correct Internet acces. All other performance constraints are part of YPOK's SLA!
Usage monitoring : unique Web access enables to develop historics and statistic of usage/